Electronic Payments Platform
SMART designed and created a complete e-payments solution from the ground up, the target offering is to provide easy access points for the masses to a rich catalog of e-payment services, using a large network of merchants and covering a large area geographically. Each merchant will have access to point of sale machines with our proprietary application installed, and they can be used to offer services such as:
Utilities (electricity, water, gas,…etc) bill payments.
Mobile bill payments for the telecom operators.
School and university fees payments.
Charity donations.
E-wallet management.
Entertainment/cable subscription fee payments.
Transportation tickets booking.
And much more!
Omni-channel support is also included with the platform, meaning that most of the listed services can be utilized through a provided web portal or a mobile application, and both can be easily tailored with minimum effort to match your business needs.
Additionally, a complete administrative module is provided along with its reports and monitoring features to offer you full control over the platform.
To fully develop the product, Damen was created as a subsidiary under SMART to focus on running and enhancing the product, and to continue its evolution to the next level.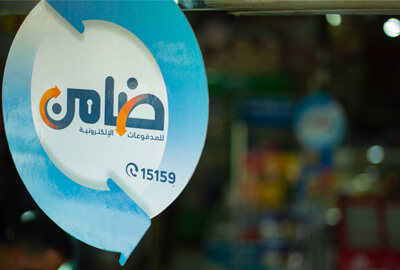 To efficiently utilize SMART's e-payments platform, Damen Company was created and established in 2018 as a subsidiary under SMART Digital Services. It was established to provide electronic payment services such as multiple billing services, electricity bills, gas bills, phone bills and university fees and paying flight reservations , all services targeting both individuals and organizations.
Damen is distinguished by its nationwide spread outlets across all governorates in Egypt as well as its objective to work with more than 100,000 merchants through shops, grocery stores, libraries and all outlets which provide financial payment services.
SMART Digital Services created and developed the technology platform on which Damen is operating on today.
More on Damen's services can be found on its public website:
Check Website
Be part of the growing
SMART team
OUR CLIENTS
SMART Digital Services is a pioneer in e-government and fintech solutions in the Middle East & Africa. SMART has designed, implemented, integrated and is operating the largest e-government subsidies and social services program in Egypt and the region serving over 60 Million citizens.